In case you missed it, hiking boots have become a staple in street fashion this year. Although hiking boots are designed for rugged trails, people are trading them in for stilettos to wear every day. Why suffer for fashion when there's a stylish option that can conquer any commute? 
New York City natives Florence Ngala and Ryan Norville have mastered looks that balance function and fashion. Here are some of their favorite ways to style the HOKA Kaha.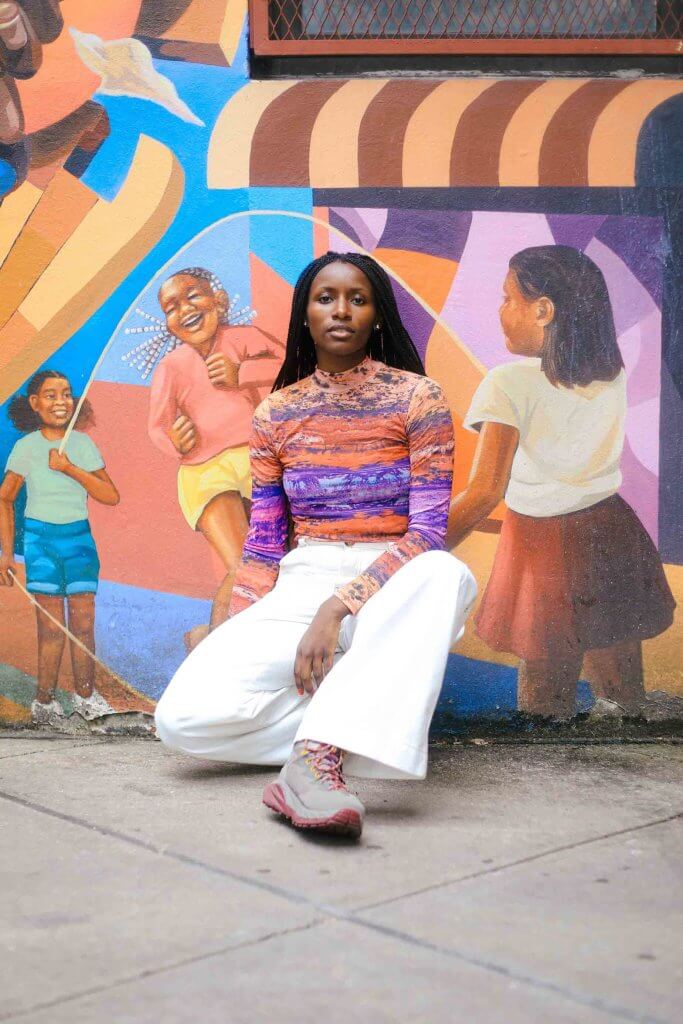 Look 1: 
"I wanted to totally switch things up here and try something different with this more fashion feminine look just to see how the Kaha would contrast. The outfit really draws your attention because the print on my top is so graphic and the jeans are so bright. It's cool to see how the Kaha adds a rugged accent to the whole vibe." – Florence Ngala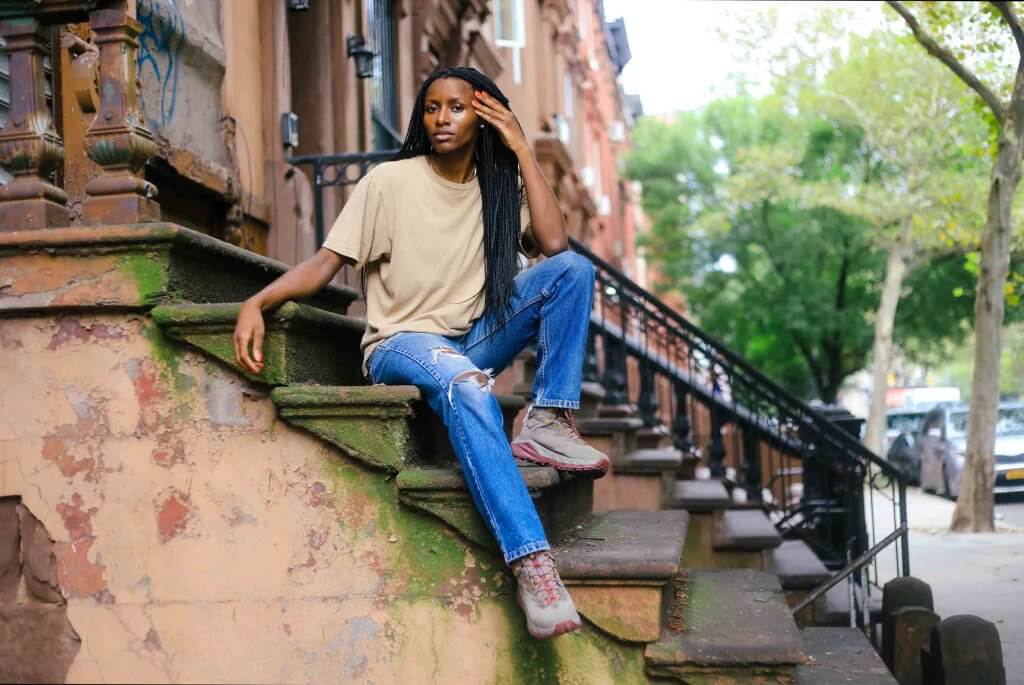 Look 2: 
"This look is completely comfy casual which I love — I mean boyfriend jeans can never do you wrong. I like how the denim contrasts so well with the neutrals in my shirt and the Kaha boot here. Also, having a bit of lift on the sole creates an illusion of being of taller!" – Florence Ngala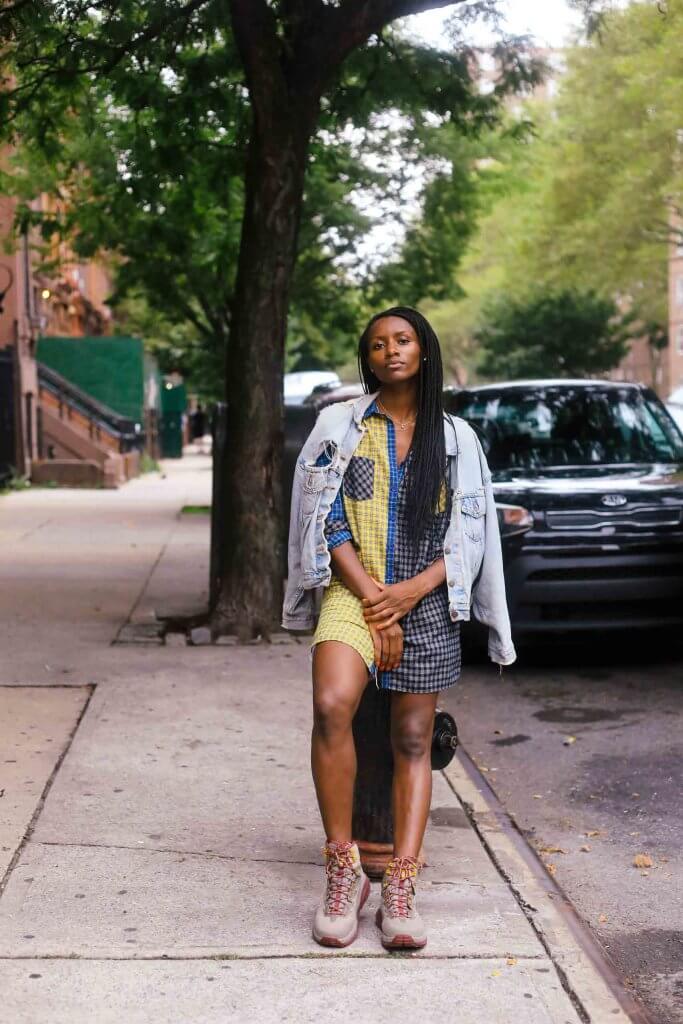 Look 3:
"The first thing I thought of when I tried on the HOKA Kaha was flannels and denim! I went for it and whipped out this two-toned flannel dress and threw on one of my favorite vintage denim jackets. I felt like this would contrast well with the look. It's sort of sweet on the top and gives a little leg action as well." – Florence Ngala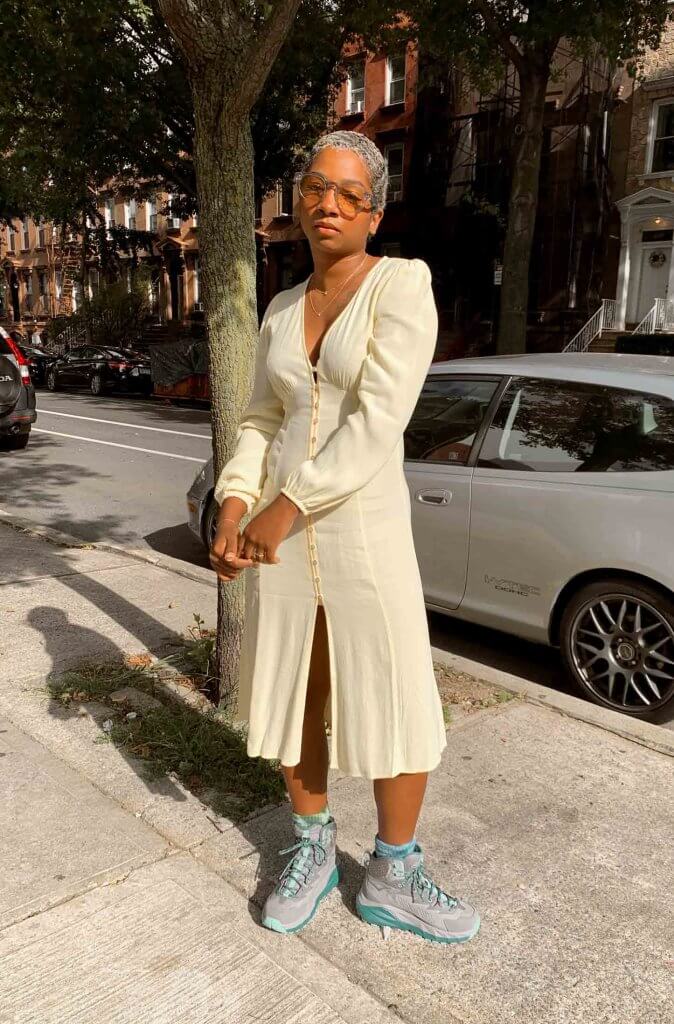 Look 4: 
"My favorite way to get dressed is to create balance and contrast. So I like to wear my HOKA hiking boots with an ultra–feminine dress. Ruffles, light colors and long silhouettes all create a balance with the sporty shoe. They are also ultra–comfortable, so they pair well with any breezy silhouettes you can wear all day long." – Ryan Norville 
Shop the HOKA Kaha here.