The relationship with ourselves, including our bodies, is the most important one we will ever have. It's our vehicle for living life and a part of who we are. That's why learning to treat it with respect and celebrating its strengths is imperative. Today, Logan Russell (a.k.a. "Lolo") is sharing her mission in changing our relationship with food and fitness. Lolo is a blogger HOKA was originally introduced to through our partnership with Zappos. She is a body love advocate based out of Charlotte, North Carolina who strives to inspire women to embrace their bodies and celebrate their personal style. To learn more about her journey, check out her blog LoloRussell.com or find her on Instagram @lolo_russell.

Everyone has their own agenda going into a workout: to push our body to the next level, maintain our health, or maybe we need that blissful release of endorphins. Fitness, especially running, has the power to completely transform our bodies and minds. It's an opportunity to do something good for ourselves both physically, mentally and emotionally.
Unfortunately for many of us, especially this time of year, exercise becomes a form of punishment rather than a positive experience. Instead of lacing up our shoes with the intention of doing something good for ourselves we walk into a workout focused on how many calories we need to burn to compensate for last night's dessert, the distance we will push to earn a meal or hours needed to make our goal weight. It's a toxic pattern that must be stopped: it's time we change the narrative surrounding fitness from punishment to empowerment.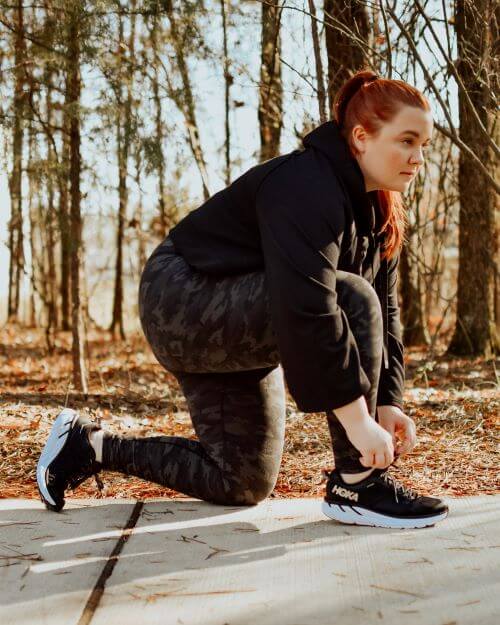 We've all fallen prey to the winter binge-regret routine at some point in our lives. As someone who has recovered from an eating disorder, I know this story all too well. Many of us indulge in sweets and lavish meals during the holidays only to spend the first part of the new year punishing ourselves for enjoying the season. This cycle ends up setting the tone for our relationship with food and fitness. In each month that follows as we choose to eat a simple treat, like a perfectly flaky butter croissant or a slice of pizza, and we think something along the lines of "I'll need to run later to work this off." What's the point of doing something if you're just going to punish yourself later? Are you really going to reap the full benefit of your workout if you're busy beating yourself up? Life is too short to miss out on the joys of this world. That includes both pizza and running!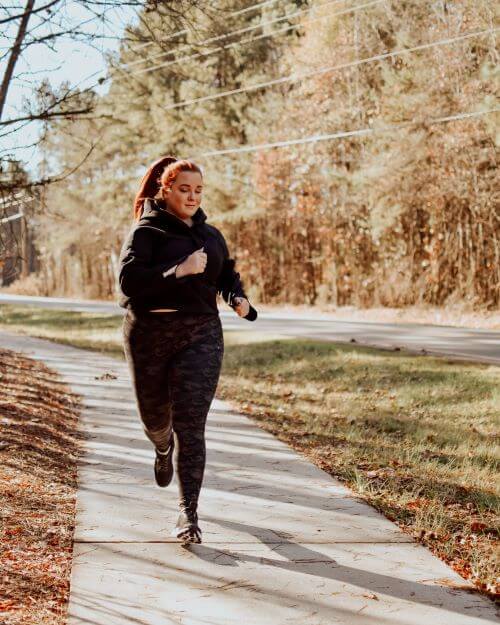 Let's work on shifting that inner dialogue. Every time we choose to move our bodies with the intention to serve them we are honoring ourselves. It is a moment to embrace the life we have, block out everything else in this world to focus on us and come out the other side of it a better version than we went in (albeit more sweaty, tired and maybe a little sore). Sure, it isn't always easy. There are days where the thought of running one more mile makes me want to crawl back in bed! But nothing truly worth having ever comes easy, right? We have to work for it. That includes choosing to work toward a more positive mindset with our workouts.
This is the resolution I want you to keep this year: enjoy food that serves your body and soul, let it fuel fitness that does the same. When you choose to indulge change the internal dialogue from "I'm going to regret this" to "I'm going to enjoy every moment." When you step out for your run don't think "I'm working off all this weight." Instead, remind yourself "I am strong, I am capable, I am celebrating my body."
Shop the Clifton 6 Lolo is wearing HERE: