We sat down with Livia Fernandez, ambassador for Run For All Women (R4AW), before the New York City Marathon. R4AW is a NYC-based group devoted to empowering women through fitness, and Livia explained the importance of NYC's roots in how this organization came to be, and what it fights for today.
HOKA: What significance does New York as a city play in the origins of R4AW and present-day R4AW?
Livia: Run 4 All Women was born in Harlem and the vibrant and engaged community of runners and activists in this neighborhood helped us get started, grow and ultimately become the national organization that we are today. The first women who joined our group were all from the neighborhood and we started our very first event, a 260 mile run from New York to Washington DC from the corner of 145th Street and Lenox Avenue; New York is our heart and soul.
HOKA: What is the significance of the NYC Marathon to New York and to R4AW?
Livia: The marathon is a global celebration of running that comes right through our hometown. It's a day when everyone in the whole city stops to cheer on runners, to encourage them to be their best, and that's at the core of who we are at R4AW. Marathon week is also an incredible way to showcase what we stand for – in the days leading up to it with pre-marathon events and on race day as we wear our singlets proudly.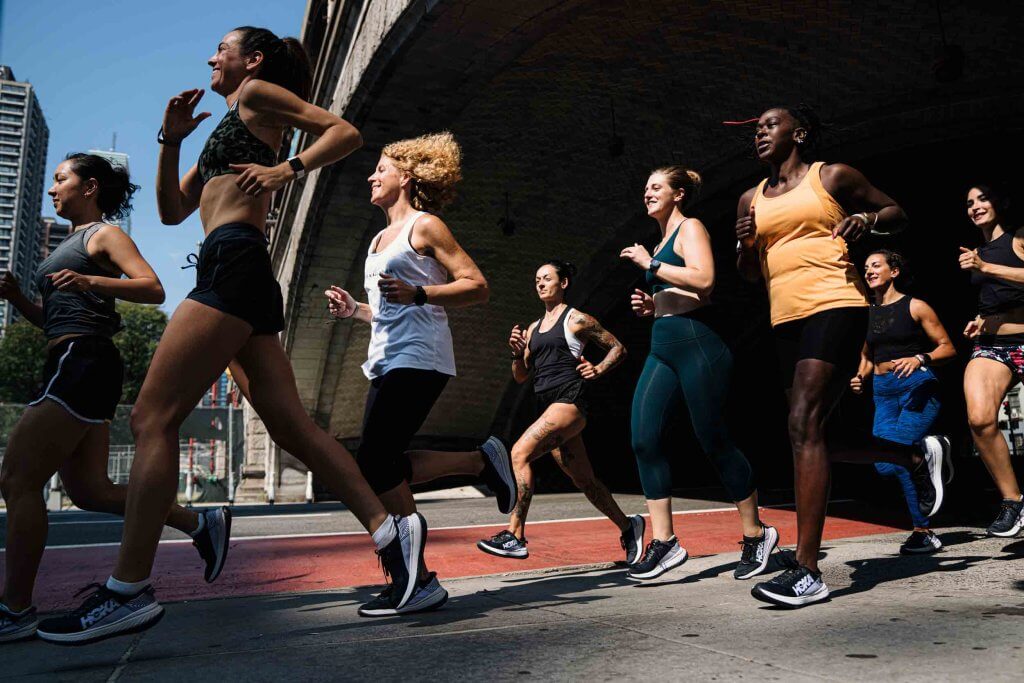 HOKA: To you, what makes the NYC Marathon unique? What makes it stand out from other races?
Livia: When I started to run, I felt I needed to connect with other runners and build up a new circle for myself, so I signed up to volunteer for the NYCM in 2015. Seeing all the people from all over the world and feeling their energy made me feel like I found myself- I was exactly where I wanted to be. I felt encouraged to get out and move; at the time I was depressed and sick and I kept that energy inside for months.
The NYCM brings the city together in a way no other race does. For those 26.2 miles, and, actually the days leading up to it, people from all over the world come together for the same goal. There's a tangible shift in energy that even New Yorkers otherwise disconnected from running culture can feel and it amazes me. You might not normally even have time to wish your neighbor good morning, but on Marathon Sunday, everyone is out on the sidewalk cheering, side by side with friends and strangers. The whole week is more festive than any holiday! Whether you finish the race in 2 hours or 9 hours, whether you cheer outside or in your living room, one can't help but feel a deep sense of hope and connection on Marathon Sunday.
HOKA: Is there anything about New York specifically that has allowed R4AW to flourish?
Livia: New York City is where change happens and the diversity and history of activism have helped us grow and flourish. From Stonewall, to the Civil Rights movement to more specifically Harlem being the center of black culture and thought, Run 4 All Women draws inspiration from the spirit of resistance that is alive in the streets.
The incredible growth of the running community here has also had a very significant effect on us. 15 years ago, there were about a dozen running teams and clubs across the city and now there are a few HUNDRED, each with their own unique character, led by people who felt empowered to create these positive changes in their communities.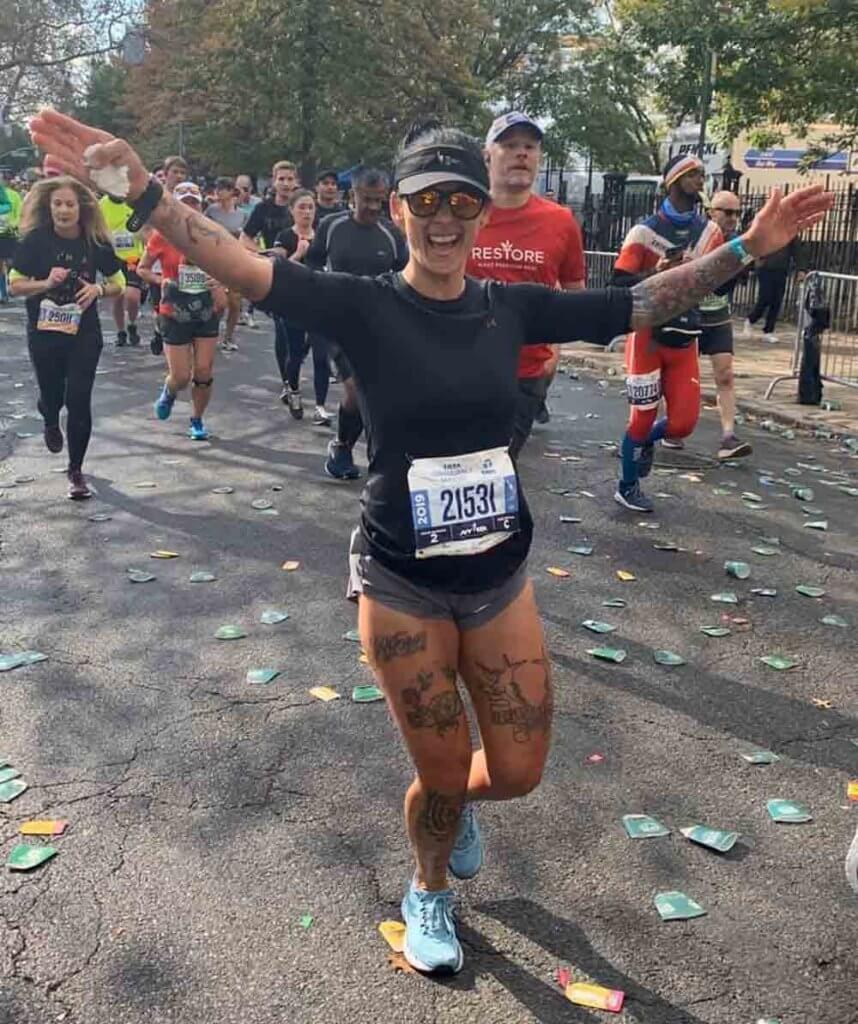 HOKA: What are the core values of R4AW and how, if at all, does New York embody these core values?
Livia: Our organization was founded on these guiding principles and they are at the core of everything we do. Since New York has, historically, been a welcoming home for activism in all its many forms, we see these principles acted out every day.
● We engage in grassroots activism in our daily lives.
● We seek to empower others through fitness.
● We foster alignment within our communities around a common goal.
● We resist the status quo and work tirelessly to advance the conversation around women's issues
HOKA: How can people get involved with / support R4AW?
Livia: The easiest way to get involved is to follow us on social @run4allwomen and to come to one of our events. With ambassadors in 15 different states across the US, we always have something going on. If you'd like to learn more about our background, you can check out the Run 4 All Women documentary on Vimeo.