I dedicate this post to my mother, Rosie Quashie, who passed on September 21, 2019. 
On the last night of the Pursuit Series, I received the news that my mother passed away. Though it wasn't a surprise, as she had been having serious health issues for quite some time, it was still an incredible shock to the system. However, I couldn't have been more grateful to receive such harsh news in the space where I was surrounded by agents of change, powerful and dynamic women. After sharing this news with my fellow Run 4 All Women ambassadors, I was enveloped with hugs, love, space to grieve, cry, laugh, and commune.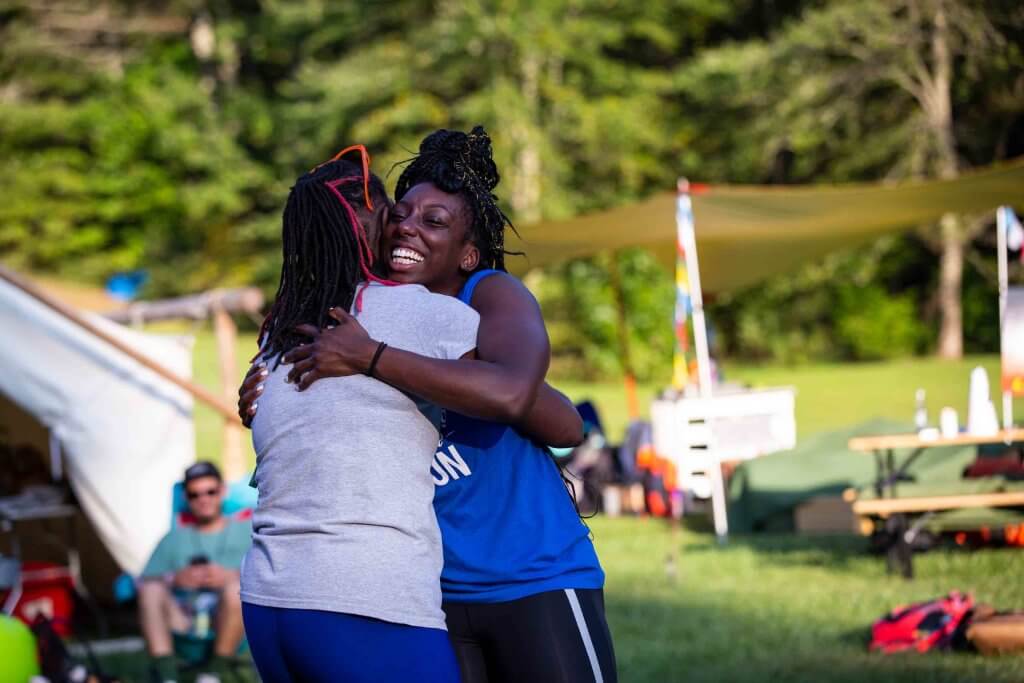 At the age of twenty, my mother left Port Au Prince, Haiti to move to Harlem with the hope of starting a new and better life. Like many other immigrants, she came with little money and only spoke Haitian Creole and French. What blows me away about my mother is that she arrived in the United States at the height of the Civil Rights Movement. Armed with only the strength and grit that she carried from her mother and her upbringing, she was prepared (as best she could be) for this unknown journey ahead. I like to believe that my mother also drew her inner strength and resilience from our Haitian ancestors – those that fought and won our independence on January 1, 1804 – carrying their determination, fight, passion, and intelligence to combat not only the racism she would encounter as a black woman but also the xenophobia she would face as an immigrant. 
It wasn't until I was older that I began to look back and truly see how much of an activist my mother was. Coming to the U.S. was both the best and hardest thing she had ever done. With that experience, she committed herself to help other immigrants transition to a new life in the U.S. She worked with not only the Haitian community in Boston but other immigrants group as well. Her hard work and tireless activism was even recognized by the Governor of Massachusetts! That award was a constant reminder that her untiring efforts and dedication not only mattered but had an incredible impact. I know this is why she never questioned, nor tried to steer me away from my passion: working in the outdoor education industry. She watched me fall in love with the outdoors when I was 14, after my first Outward Bound course. She saw the joy climbing, sailing, kayaking, and backpacking brought me. This continued from the time I was a student until I eventually became an Outward Bound instructor.  
During this time, I was bringing middle and high school students from Boston public schools into the outdoors, and using that space to talk about gun violence, growing up black and brown in Boston, living in the projects, food insecurity and homelessness. My mom knew and saw the impact of my Haitian-American presence in the outdoors. She knew it was not only a radical change in the industry, but it was also powerful for these black and brown students to see me loving, leading, and thriving in the outdoors; for me to show them I can be my Caribbean self- listening to Kompa, dancehall, hip-hop, speaking Creole, going to college, and enjoying being out in the wilderness. They witnessed me experiencing the education that can only come from nature while fighting to overcome internalized oppression, racism, sexism, and continuing to be a fighter for and with my LGBTQIA friends and family.
The Pursuit Series was my homecoming— a welcoming back to the outdoors and connecting with nature. I came with no expectations. I felt at ease knowing that I would be entering this space with other Run 4 All Women ambassadors and speakers, especially with women of color. With our late night conversations, morning walks or runs, shared meals and outdoor experiences, I knew I would be leaving this weekend having formed a tighter, stronger bond with each of them. Through this outdoor adventure-filled experience, with these 14 dynamic women who are fighting for equality for women through the vehicle of running, my passion for outdoor activism is reignited. I hadn't realized how far away I was from using the world outdoor activity as my way of fighting "isms" and dispelling the myth that black and brown people don't like the outdoors.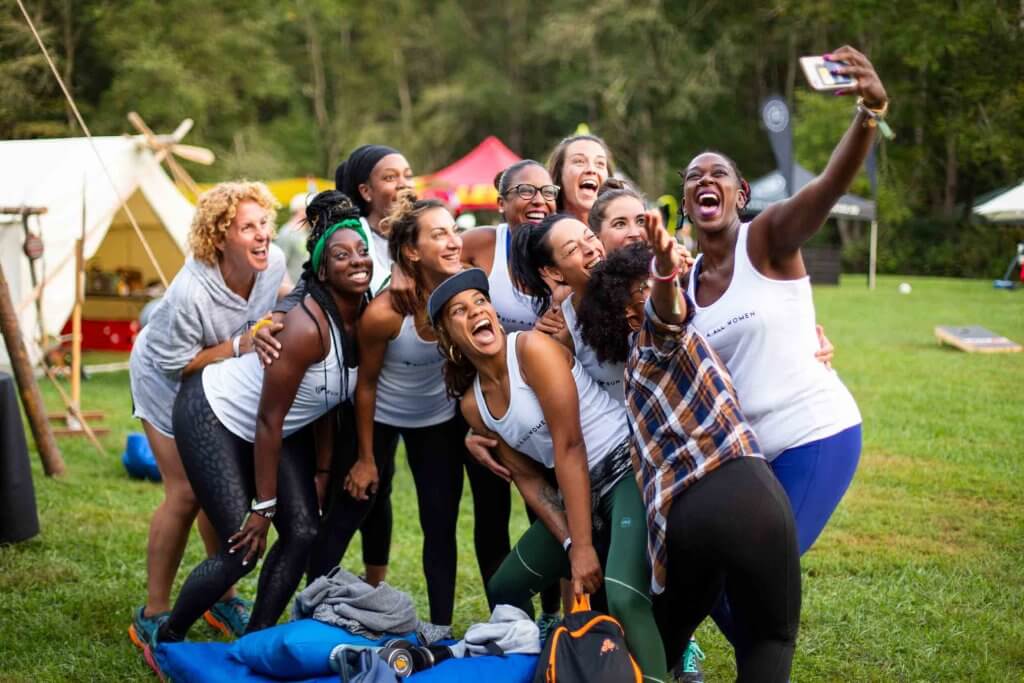 After listening to Latoya Shauntay Snell's journey as an athlete, it confirmed that though I may not look a runner, a sea kayaker, or a backpacker, I do belong in those spaces. I am valuable, relevant, important, and needed, not only in outdoor education but as a runner.
Faith E. Briggs' session on environmental activism social justice and conservation of sacred native land as a person of color and a runner affirms that my role as an outdoor educator and runner is both relevant and needed. Folks of color are still fighting to protect the land of their ancestors who have been here since before the colonizers. 
Representation matters. Young black and brown folks need to see black and brown folk instructing in these outdoor spaces, but so do white folks. They must know that we can occupy these areas share these spaces and contribute to these spaces. Most importantly, people see us and know that we belong.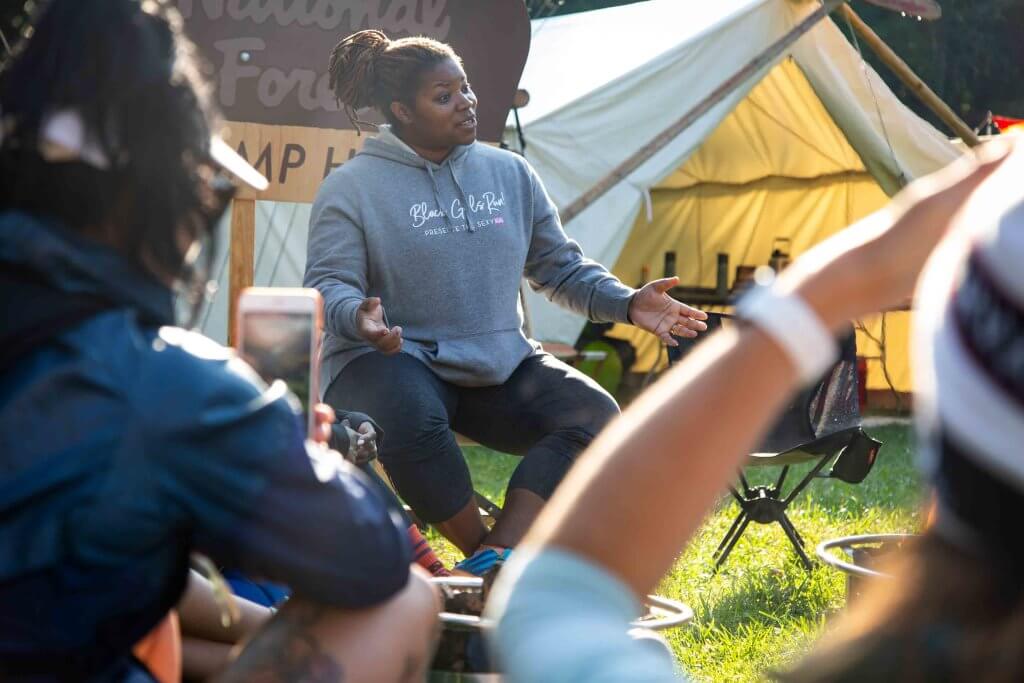 Follow Arnelle Hanley's journey to promote diversity in the outdoors on her Instagram. Learn more about Run 4 All Women here.
Need a shoe to kick-off your adventures? Shop the Speedgoat 3 here.