As a new runner in early 2016, my resolution was to run one race per month for accountability. By Christmas, I found myself ready to take on a bigger challenge: the marathon. My preparation in selecting a race, training plan and gear was rather haphazard at first, but this was all about to change. Ten weeks into training for my first marathon, I was brutally attacked in a park bathroom and fought back using skills I had recently learned in a self-defense class.

My battle cry of "Not Today, Motherf***er!" made global headlines and thrust me into the media spotlight. Fortunately, the running community not only embraced me but also offered immense support, which ultimately helped me get to the starting line of the 2017 Chicago Marathon. Overcoming the attack was the greatest feat of my life, but becoming a marathoner was a close second.
Once you commit to joining the small percentage of people who choose to take on the marathon distance, you will discover the most badass parts of yourself that you didn't know existed. You may not even recognize the discipline and mental fortitude that you'll find living inside of you. While at first these traits may be surprising, I think you'll find that they're requisite to you doing whatever it takes to get you to that starting line and on to the finish. Not just in running, but in life.
Here's my best advice on how to make your own resolution to become a marathoner a reality in 2019.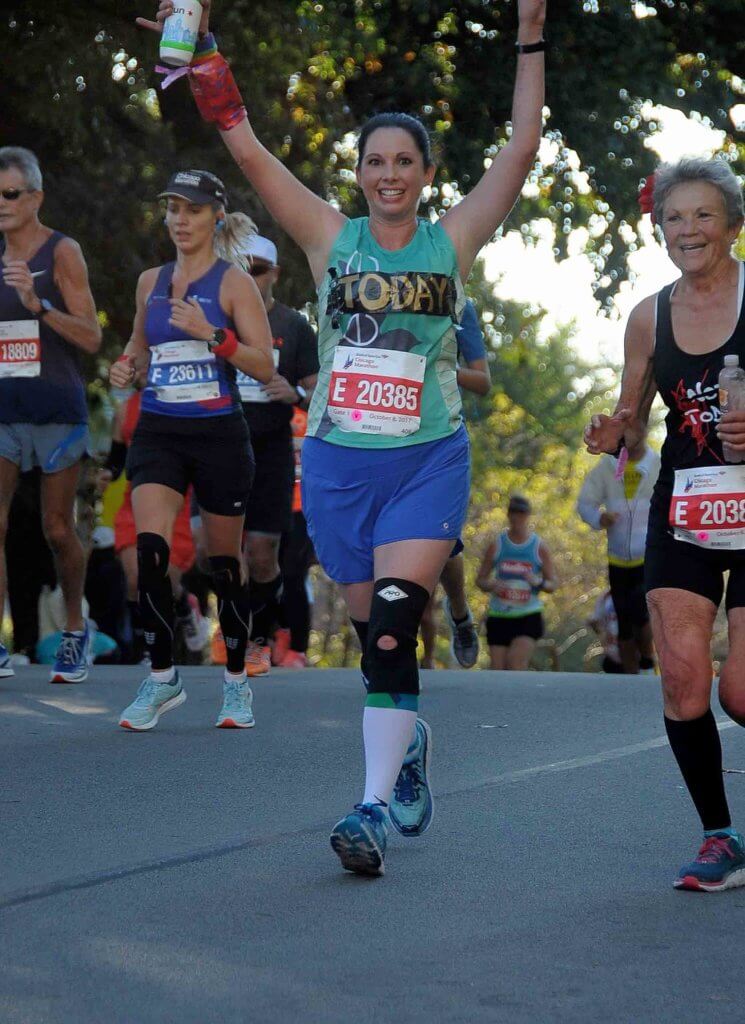 Find your why
Many people run their first marathon to overcome a difficult event in their life: trauma, alcoholism, a break-up, some kind of loss they're grieving and transcending. I actually fell into several of these categories. Initially, my "why" was simple: I was dead set on finishing what I'd started — completing a marathon no matter what to prove to the world that the attack didn't and wouldn't take anything away from me.
I had to step back and get clear on my own reasons for why it was important. Reasons that had nothing to do with proving anything to anyone other than myself.  
Your "why" is the intrinsic force that will keep you accountable from day one until the moment you cross the finish line. Your "why" may also change along the way, as will you! Let it happen.
Find your race
One of the key pieces of advice I give about self-defense and survival is this: "The body cannot go where the mind has not been." The same logic applies to being a marathoner; you will mentally run the race a thousand times before you ever toe the line. So pick a race that's meaningful to you.  
I chose Chicago for my first because it is a city that's very special to me, and it was motivating to know there would be people cheering all along the course. I also decided to run on behalf of Girls on the Run because of the confidence and empowerment that this organization inspires in young women.
Find a race that not only offers the support you'll need, but one that inspires you.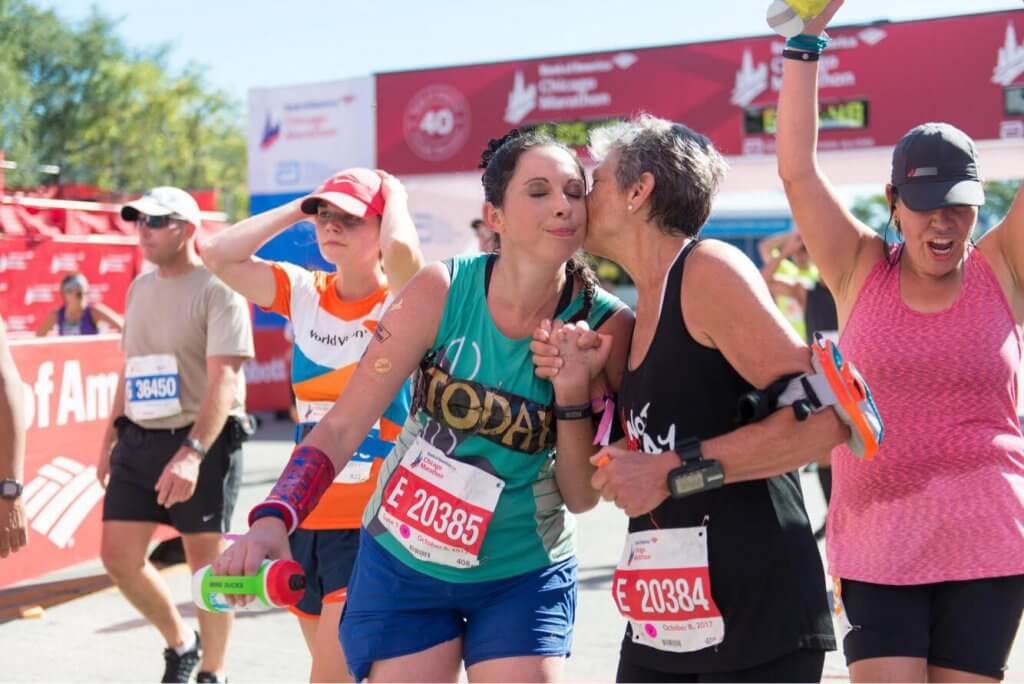 Find your plan
There are so many training plans out there. Don't do what I initially did and choose a plan just because it has an app! Do your research and talk to a coach or a seasoned marathoner before deciding. I may be old school, but printing out the plan and putting it on my fridge not only became a daily reminder of my goal and what I had to do but also gave me great satisfaction in crossing each run off the list once it was completed.
Commit to executing the plan to the best of your ability and accept that it won't always go perfectly. Be prepared to adapt and improvise.
Find your gear
Get the right shoes. Go to your nearest running store and get fitted by a professional. Try on at least three pairs, run while wearing them and give them a bounce test. Don't shop by price or color — shop by fit. Good running shoes are an investment that will protect your body as you put it through what will probably be the most grueling process you have ever endured, so it pays to do due diligence in this area. I rotate between the HOKA Clifton and Bondi during training, as I believe our running shoes need rest days just like we do. I ran both of my marathons in the Clifton.
P.S. to the ladies: this advice also applies to getting a good sports bra. It's an absolute necessity.
Once you become a marathoner, no one can ever take that from you. In all, it took me ten months from the day I decided to run a marathon until I crossed that finish line.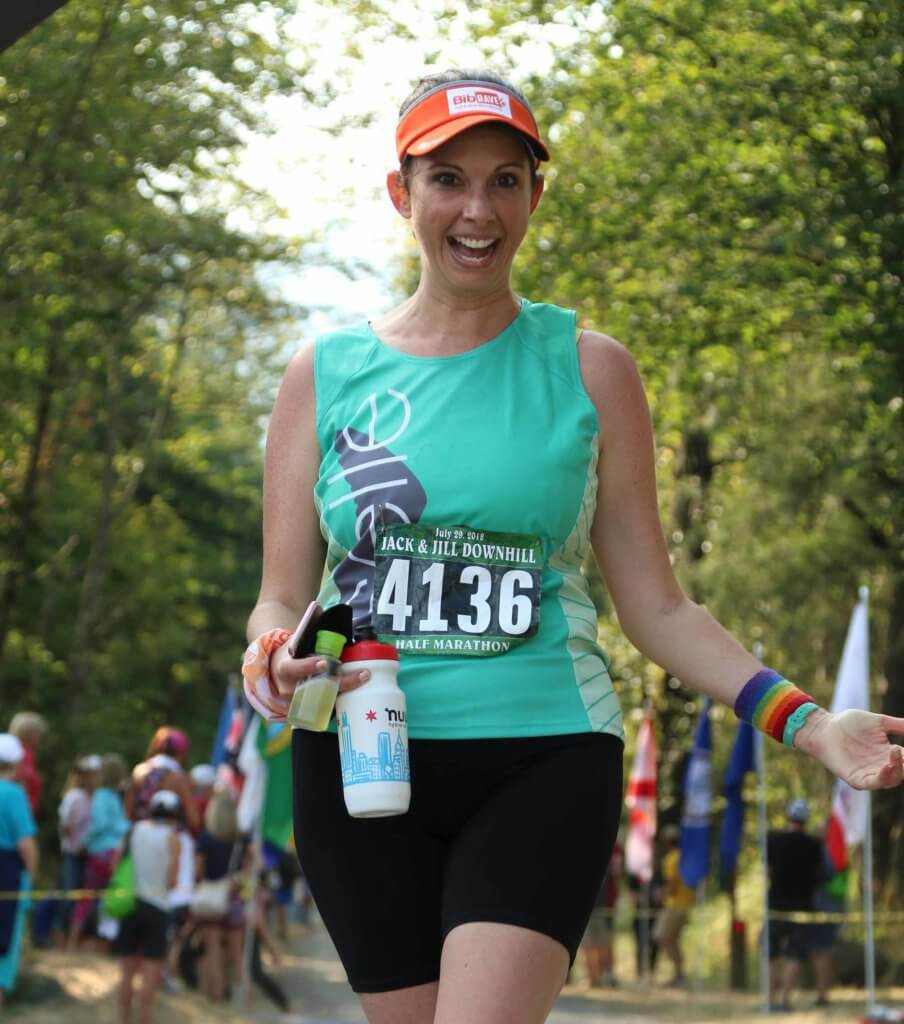 Finishing my first marathon helped me make peace with tribulations of my past. I stopped looking back at the trauma I had experienced and started looking forward to how I could use my newfound strength to create the life that I wanted and knew I deserved.
Being a marathoner continues to give me strength I draw upon daily. Since that hot Chicago day, there have been several situations when I've faced fear or doubt and said to myself, "I've run a marathon, so I can do this."
So I'll leave you with this question: would you rather find out what you're made of or be in the exact same place next year, wondering what might have happened if you'd tried?
Check out Kelly's favorite marathon shoes, the Clifton 5 and Bondi 6.